For Instructors
Learn how to use the app in your classroom, read testimonials, or tell us about your experience.
Watch the videos in class
Show the videos of Albers describing after-image or middle mixtures.
Watch short, informative and beautifully filmed videos about Albers as a Teacher and the History of Interaction of Color.  Help your students gain perspective on how the book was developed – by students and for students.
Show the "Color in Practice Videos" to your students.  These videos are designed to give students perspective on why understanding the relationships between color is so effective for their current and future work.
Show commentary videos to reinforce concepts for specific plates
The video on CMYK vs RGB is helpful for those designing on their computers for printing.
See an example of one of the commentary videos:
Use the iPad for quick critiques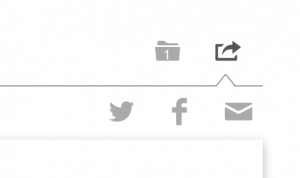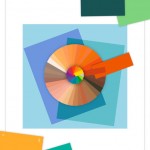 Let students work out problems directly on their iPad and lay out the results on a table for all to see.
Have students share their images to a Facebook, Twitter, Pinterest or Tumblr account for an online critique.  Students can share the .jpg or .svg images to their computers, then post to a Tumblr or Pinterest account.
Assess your students' work
Studies can easily be mailed right from the iPad to your account.
Easily share important plates in class
The app has over 150 plates from the original edition that can be scrolled through for viewing in class.  This is your opportunity to share the full range of studies from the original edition with your students.  You may even discover some you haven't seen before!
Project the app in the classroom
Use Apple TV or a dongle to connect your iPad to AV equipment to project the text, videos and plates.
---
"There are many ways to approach color in theory, but with this Albers app the student of color gets to experience both the theory and practice at the same time. As a former college art instructor, I wish I'd had this to aid in my presentations. The app is visually stunning, intuitive, friendly, and useful in both fine and commercial art. It's the go-to color reference."—Paul Castagna, Instructor
"The colors in this iPad app are absolutely gorgeous! . . . I think Albers would be proud to see this version. The fact that it is truly interactive allowing the user to learn experientially through observation is a real bonus and makes it all the more powerful!"—Robert Tynes, Professor of Art, University of North Carolina, Asheville
"Thank you for this amazing app! It is wonderful to have videos of Albers included with the text and exercises. The experience of viewing this is profound."—Kathleen Raymond, The Episcopal School of Dallas
"I absolutely love this app. The book has been my 'color bible' for many years. Now I can do all the studies without my color aid paper! Thank you for all!"—Susan Opperman, P A L E T T E Color and Design
"The perfect way to guide someone through the work of an amazing man."—Thomas Keith, freelance designer
---

Share your classroom experiences
We are interested in hearing from instructors who are using the Interaction of Color app in the classroom at all levels. Share your comments with us using the form below.